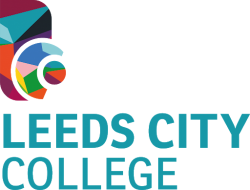 Re:Work is often called on to help Leeds City College fulfil their goal to avoid sending any unwanted furniture to landfill.
For example, they decommissioned their old Keighley Campus - which meant handing it back to the landlord after 100 years' use as a college. They did a great job of giving away, selling and recycling around 400 tonnes of waste, including their old furniture. However, they ended up stuck with around 30 old, grubby canteen tables that no-one could use again - except for Re:Work! We took them away, refurbished them and put them to good use.
"I was employed at the college to help them address and improve their environmental considerations, and I couldn't have done it without Re:Work. They are always on hand and always hugely helpful."
Georgiana Weatherill, the college's Environmental and Sustainability Manager, said:
"I have often had to call on Caroline at the last minute, and she's always stepped up to help. Re-Work have been crucial in helping me clear buildings of all sizes, and they're always efficient, helpful and great to work with.
I also have the peace of mind that comes from knowing whatever they take from us will be dealt with appropriately and won't end up in a landfill."