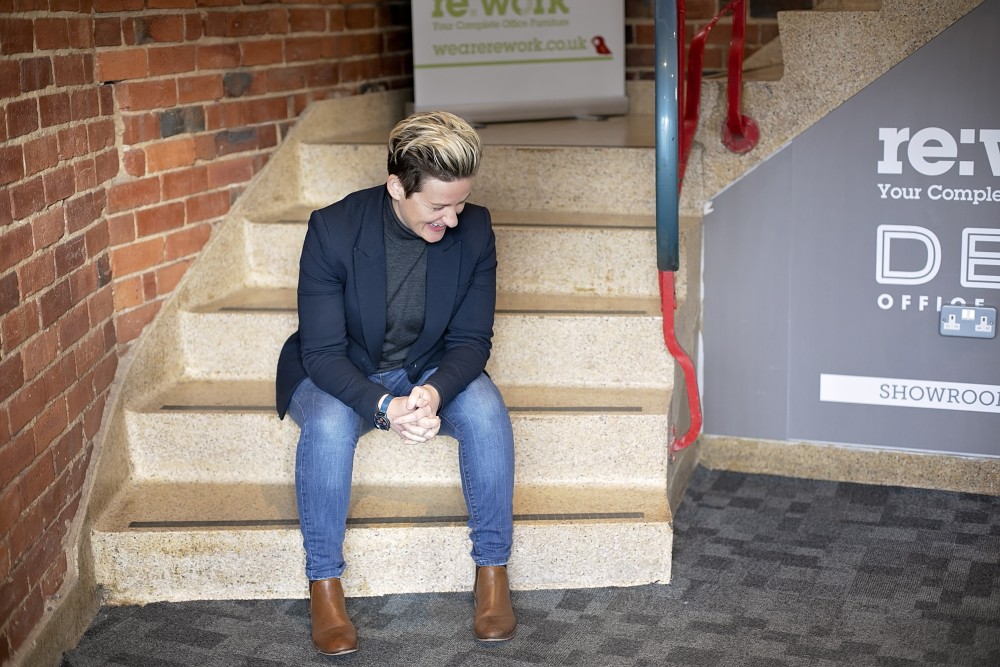 Meet our founder and CEO Caroline Wherritt. Back in 2007, she walked past a skip full of office furniture in Leeds and wondered why someone wasn't trying to reuse it. Less than a year later, Caroline started Re:Work, with three main aims: to provide employment opportunities to people who find it hard to get into work; to re-use and re-purpose office furniture that would otherwise have gone to landfill; and to run a profitable and sustainable business that could support these social and environmental aims.
Fast forward to today and Re:Work is a Million Pound CIC that works with businesses big and small to create Inspirational work spaces whilst having a long-lasting and positive impact on the environment, society and the economy. Our triple bottom line still stands - to create a social benefit, an environmental benefit and generate a profit which enhances these social and environmental aims.
We supply the best furniture at the best price because of the unique way we source and purchase used office furniture. We call this being 'Reconomical'. Alongside this, we have grown to offer brand new office furniture from British manufacturers, employing people and creating jobs in Britain, and helping to keep those businesses sustainable via our purchasing policy. We have also developed an in-house planning and design service, helping our clients in the new and changing workplace environment. Our aim is to become the best and most loved office furniture company in the North. We love what we do and we think you will too.