Does climate change still feel like an abstract concept or a too distant threat?
But why?
Does climate change still feel like an abstract concept or a too distant threat?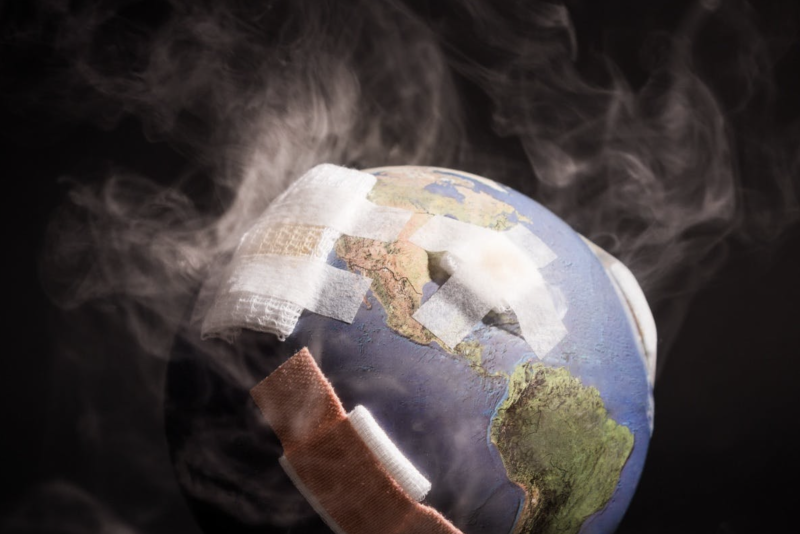 The environment and climate change have been high on the agenda for many years now. Plans and policies have been developed to mitigate some of our impacts. Some of these may feel like a threat to our way of life or business via legislative restrictions. Some are impacting costs, such as the tax on activities including waste, fossil fuel use, plastic bags etc. Yet still, we are not seeing any positive news in terms of what sometimes feels like our headlong rush toward a climate catastrophe. Whilst we know climate change is a long-term process how can I maintain motivation when the consequences seem far off or unconnected with our daily lives?
How does our impact on the environment directly affect us?
Well of course we all live in and depend on the environment we are affecting through our activities. Air pollution affects us by causing health problems, water pollution equally causes health problems but also detracts from the environment we live in and spend our leisure time in. Global warming is already having a direct effect on our local climate in terms of weather patterns that can cause flash flooding and river flooding in some areas and drought and water restrictions in others. You only need to look at any roadside verges to see the impact of our addiction to single-use packaging, particularly plastic. Even quiet country lanes are home to hedgerows strewn with bottles, cans and wrappers from snacks and fast food. Litter and pollution in our immediate environment not only affect how we feel about the places we are in but also shape our behaviour in those places. If a place looks and feels unwelcoming and uncared for, we, and those around us, are less likely to care about it ourselves.
So, our environment has an impact on us as well as the other way around. These are real, tangible impacts that we are affected by every day.
Therefore, we can say that our mass consumption economy doesn't just impact the environment. It also affects our communities and the individuals within them. Individuals, communities and the environment are inextricably linked.
Let's take a slight sidestep away from a focus purely on climate change to a more holistic view of how our businesses impact our communities and individuals.
Consider the impact on people, communities and the immediate environment of our businesses. We can help directly on an individual and community level as well as indirectly. We can do this by reducing negative and increasing positive impacts on our environment, in the wider sense of the word. As an example:
Re: Work is a Social Enterprise that not only reduces the amount of office furniture that goes to waste it also aims to support people at work. It is the first of its three pillars. Namely:
To provide employment opportunities to people who find it hard to get into work
It does this by having a range of inclusive practices starting with recruitment and providing a supportive management style that values every individual. As with the examples of the impact our environment can have upon us, these practices provide a mutually supportive organisation where everyone can contribute. This leads to not only a much better working environment but provides the potential for valuable insights from a whole range of views and perspectives that might otherwise go unnoticed. In turn, individuals then feel more engaged and supportive in return.
The same principle applies to the other stakeholders in our business whether that be customers, neighbouring businesses and private individuals or staff and their families.
So, whilst setting some targets and KPIs for environmental impact why not add a few for the people around us too? Why not set one target to benefit each of these key groups?
Your workforce and their families e.g. Inclusive recruitment practice, flexible working, physical and mental wellbeing support, extra time off work etc.

Businesses and residents in your immediate area. E.g. Open day, tidy up day, offers or discounts on products or services, support a local event or cause etc.

A good cause that reflects the interests and impacts of you and your organisation on a wider level. E.g Donations or sponsorship of a charity or support environmental or community projects beyond your immediate area.
The most important thing is to do something positive, and to do it now...