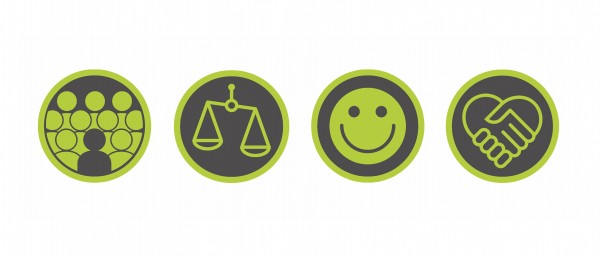 Welcome to Re:Work, we are really excited to tell you more about our company and the ethos behind the last 13 years of business.
The company was started by our founder and CEO Caroline Wherritt, who, back in 2007, walked past a skip full of office furniture in the middle of Leeds, and wondered why someone wasn't trying to reuse it?
This sparked the adventure of a lifetime, as with no prior knowledge of office furniture or indeed running a business, Caroline pulled together a range of resources and people to start Re:Work, founded on 3 central pillars:
To provide employment opportunities to people who find it hard to get into work
To reuse and re-purpose office furniture that would otherwise have gone to landfill
To run a profitable and sustainable business that could support our social and environmental aims
Re:Work is a Community Interest Company, which basically means we have a triple bottom line; to create a social benefit (jobs), to create an environmental benefit (reuse furniture) and to generate profit by our activities to continue to enhance our social and environmental aims.
To read more about what a social enterprise is please check out Social Enterprise UK website.
Quality is everything – the reason that Re:Work can supply the best furniture at the best prices is because of the unique way that we source and purchase used office furniture.
Not only do we buy great quality furniture, but any furniture we sell has to pass a rigorous quality control procedure; and only then does it qualify to be sold to our customers. We call this range of furniture 'reconomical'…
We also supply a vast array of New Furniture, and our business is a 50/50 split these days. The ranges include entry level kit to Italian Designer furniture and everything in between.
We're a Value driven enterprise, and you can read more about our values in our blog, but these underpin everything we do, and how we want to be as a company to work with, and work for.
do things the right way;
stand out;
have fun;
help people
If we get these things right within our own organisation and culture, we'll attract the right type of customer, and the right type of employee, who believe in the same things we do!
Thank you for checking out our website, we hope to see you soon!